MUTUAL AID RESOURCES
---
This model is adapted to the resources and needs present in our community, and it continues to change as these things change. This guide offers an example, not a rulebook. It's up to you to figure out what's appropriate for your community and to work with what's available. We started with one table!


Get to Know your Community
Organize a few friends and talk to people in the area to see what the needs are.
Location
A consistent time and place.
Equipment
Tables, Chairs, Shaded Area or Canopy, Signs, Trash bags, Cleaning Materials
Charging Table
Make sure that everyone is using the same system to keep track of devices. Here is the sheet we use
Portable power station with multiple charging ports (we like
EcoFlow
), power strips/surge protectors, charging cables (USB-C and Micro-USB most common), wall chargers, paper tracking sheet, pens, markers, small bins, masking tape to identify items, claim tickets (e.g. raffle tickets)
Harm Reduction/PPE
Offer harm reduction discreetly.
"Do you know of anyone who could use these items?"
Narcan, Sharps Containers, Clean Kits, Hygiene Kits, Masks, Tampons, Pads
We partner with LA Community Health Project
Meals/Snacks
Delicious, nutritious with variety — ask folks what they like!
Soft snacks (sensitive teeth), fresh fruit, cold water when it's hot, warm beverages when it's cold.
We partner with Azay Little Tokyo and Polos's Pantry
Clothes
Folded nicely on table or on hangers on a clothing rack.
Clean, larger sizes, practical, socks, shoes
Literature
Share resources and information. Let folks know who you are, why you are fighting for liberation for all, and inspire them to get involved!
In the broadest terms, Mutual Aid is the practice of cooperation and reciprocity. This practice is as old as life itself, and practiced by all forms of life. We practice mutual aid to unite our communities from the bottom up, and to make our communities self-reliant. Mutual aid prepares us to launch a revolutionary mass movement against imperialism.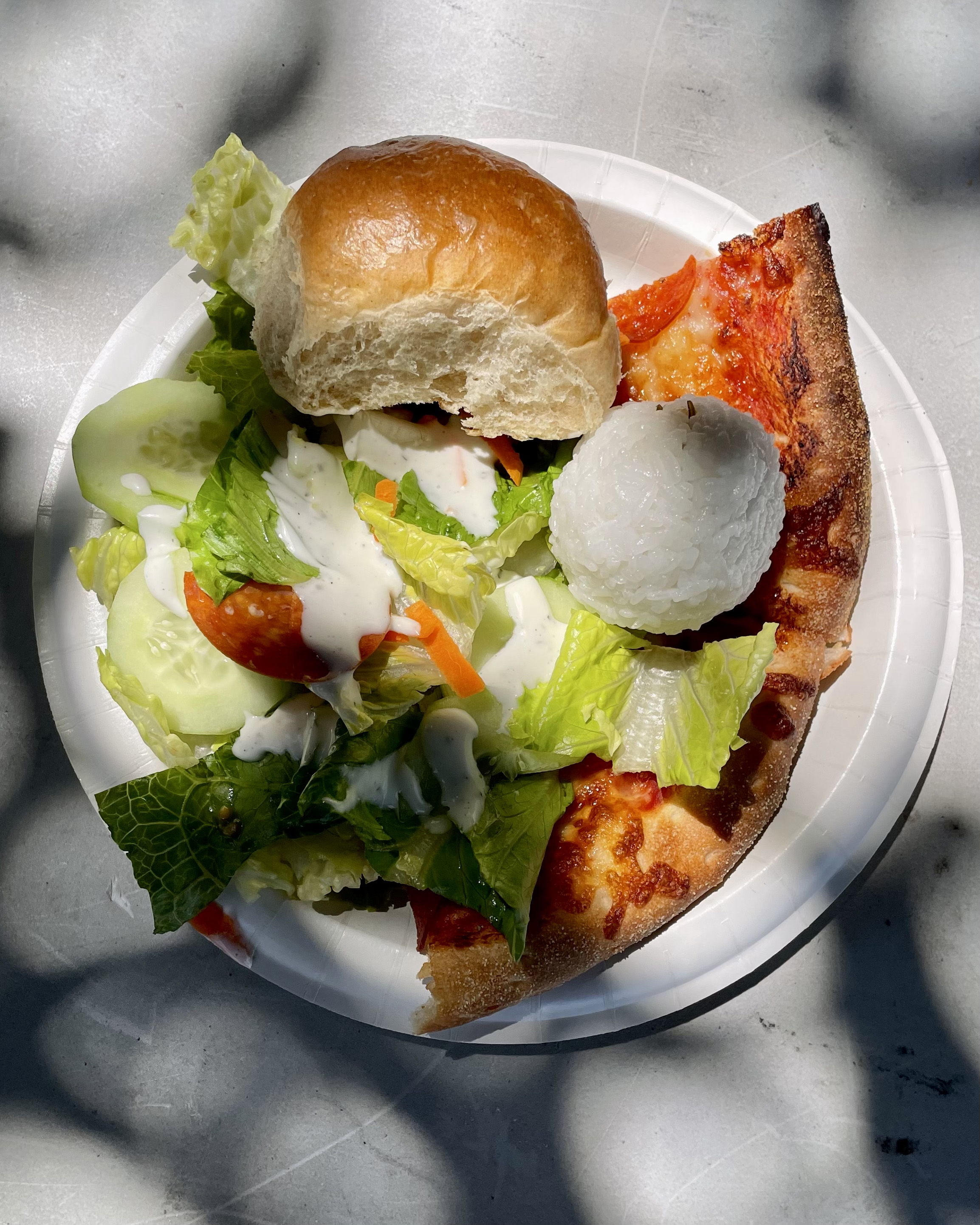 ---
J-TOWN Action と Solidarity +
We The Unhoused
distributes electricity, food, PPE and harm reduction supplies to unhoused residents of Little Tokyo. We provide these resources every Saturday from 2-5pm on the corner of First and Judge John Aiso St. in Little Tokyo.